Be care: Turkmenistan bans the word "coronavirus" and threatens to arrest anyone seen wearing a face mask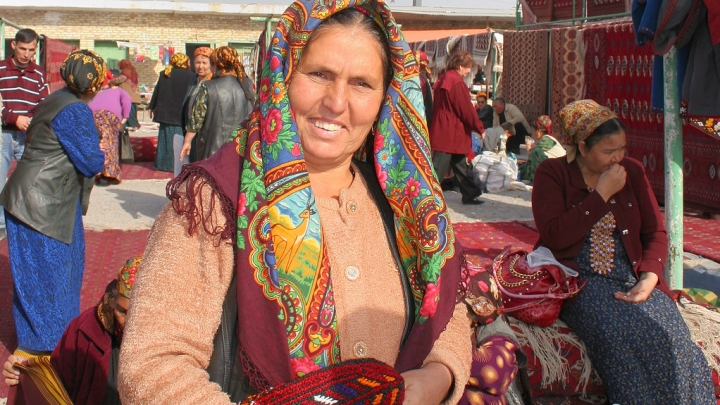 Turkmenistan's authoritarian government has banned all uses of the word "coronavirus" from public discourse in a bizarre attempt to control any mention of the COVID-19 disease.
State-controlled media have been ordered not to use the word and police are arresting citizens who say "coronavirus" or wear face masks in public, according to Reporters Without Borders (RSF), an international NGO dedicated to promoting free speech.
RSF cites the Turkmenistan Chronicle, one of the country's "few sources of independent news," in its reporting. The Chronicle published a story earlier this month showing that "coronavirus" has been removed from all state Ministry of Health pamphlets.
Photos fixed some people who are wearing face masks despite the ban
"The Turkmen authorities have lived up to their reputation by adopting this extreme method for eradicating all information about the coronavirus," said Jeanne Cavelier, head of RSF's Eastern Europe and Central Asia desk, in a statement.
"This denial of information not only endangers the Turkmen citizens most at risk but also reinforces the authoritarianism imposed by President Gurbanguly Berdymukhamedov. We urge the international community to react and to take him to task for his systematic human rights violations."
Turkmenistan is a closed-off nation of about 5.8 million people bordering on Iran.
The repressive ex-Soviet nation claims to have no cases of the virus, despite bordering Iran which has reported more than 44,000 infections and exported them around the region.
The RSF says Turkmenistan is the worst country in the world for press freedom, behind even North Korea. Berdymukhamedov also has a "dire human rights record" for brutally punishing "all unauthorized forms of religious and political expression," according to a Human Rights Watch (HRW) report published earlier this month.
Breaking news