PHOTO: Student Designs Coronavirus Face Masks For Deaf And Hard Of Hearing People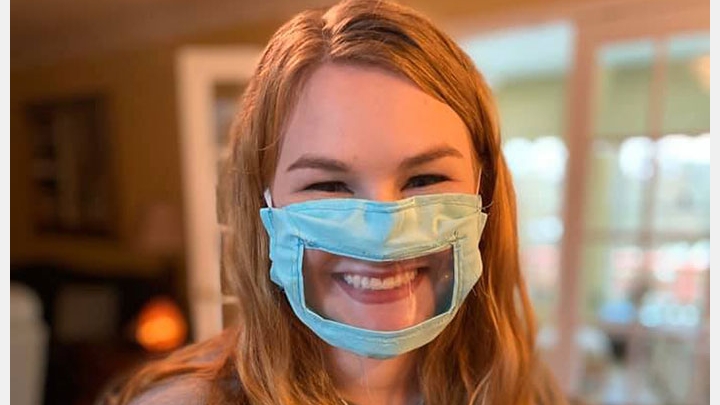 Interpreting medical information during the coronavirus pandemic is stressful for anyone, but this is heightened for the Deaf and hard of hearing community. One 21-year-old in Kentucky has come up with a solution, and she's "overwhelmed" with the response so far.
SEE PHOTOS WITH THESE AMAZING FACE MASKS
Ashley Lawrence, a student at Eastern Kentucky University who studies education for people who are Deaf or hard of hearing, noticed that since so much of the population now are opting to wear protective face masks, those in the DHH community who rely on lip reading are struggling to access critical information. So she got productive with all the extra time she's now spending at home due to the outbreak.
"I felt like there was a huge population that was being looked over," Lawrence told local news station LEX18. "We're all panicking right now and so a lot of people are just not being thought of. So I felt like it was very important that, even at a time like this, people need to have that communication."
Breaking news