Will You give Your twins names Corona and Covid? This lady did...
Shocking!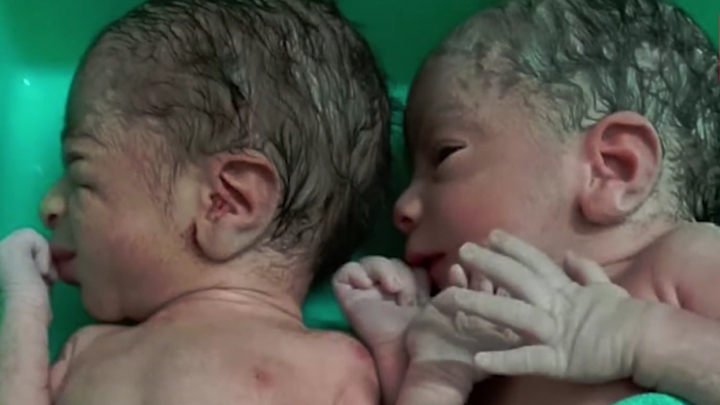 Preeti Verma gave birth to son Corona and daughter Covid on theese days amid India's 21-day lockdown, according to reports from Indian News Outlet NDTV.
Photos of newborn twins are named Corona and Covid after being born during India's lockdown.

The baby boy and girl were born by caesarean at a hospital in Raipur. They all feel fine.
Mother Preeti Verma said the names symbolise triumph over hardships: "Indeed the virus is dangerous and life-threatening but its outbreak made people focus on sanitation, hygiene and inculcate other good habits. Thus, we thought about these names. There is a lot of apprehension nowadays regarding COVID-19. We wished to ease the anxiety and fear associated with theese words and also make the occasion memorable, " said Preeti.
The couple already has a two year old daughter and struggled to reach the hospital in time for the birth amid the lockdown.

Breaking news