Charming Ieva was brutally killed and buried at the age of 25. Here are punishments for Strazdauskaite killers
We're publishing photos of the killers.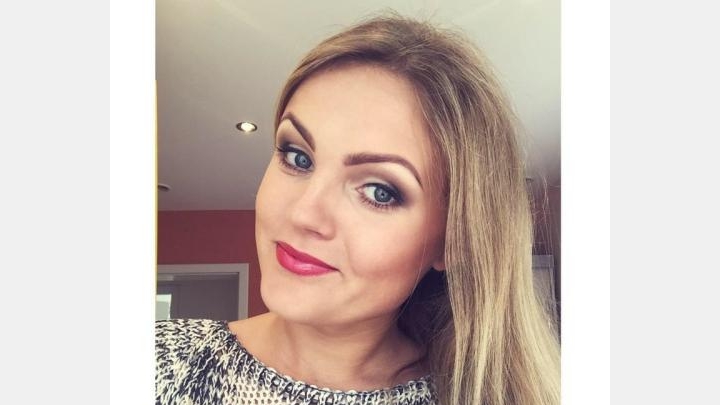 We're publishing photos of the killers. At the age of 25, Lithuanian Ieva was brutally murdered, shocking not only Lithuanians but the whole of Europe.
On Friday, the Kaunas Regional Court announced the verdict on the murder of 25-year-old Ieva Strazdauskaitė, which shook Lithuanians three years ago, sentencing one of the killers to life imprisonment and the other two to 17 and 16 years in prison.
On March 5, 2017, Strazdauskaitė, a resident of Plungė in Lithuania, left her parents' home to go to Vilnius and disappeared on the way. Lithuania followed her search for five days until the police announced that she had been killed and buried.
MONSTROUS KILLERS IN PHOTO GALLERY. AND MOMENTS FROM THE LIFE OF CHARMING IEVA
It was found that the murderers staged a traffic accident to abduct the young woman, and they brutally killed her because of her expensive car.
The court has acknowledged that three residents of Kėdainiai - cousins Leonas, Karolis and Mantas Bieliauskas - killed the young woman, hid another crime for selfish reasons, worked in an organized manner and tortured her, the court spokeswoman Milda Bučnytė told the journalists outside the courthouse.
Leonas Bieliauskas has been sentenced to life in prison, Karolis Bieliauskas will spend 17 years in prison, Mantas Bieliauskas – 16 years.
Prosecutors had requested life imprisonment for all three cousins, who were detained shortly after committing the crime and are in custody.
Algimantas Stankevičius, a resident of Marijampolė, and Tomas Zagurskas, a resident of Kėdainiai, have also been convicted in this case for participation in the robbery and illegal possession and use of a firearm, will have to spend two years and two months and two years in prison, respectively.
The judgment can be appealed within 20 days. According to the Prosecutor General of the Prosecutor General's Office of the Republic of Lithuania Gintas Ivanauskas, prosecutors will not resign from their position. Given that the sentence was announced remotely because of the COVID-19 quarantine, they have not yet had an opportunity to examine the reasoning in detail, but it is important that the court, which examined the case at closed hearings, has recognised all the circumstances of the prosecution as proven and the qualifications of the crime as correct.
The verdict is also about to be appealed by the lawyer of the life-sentenced Leonas Bieliauskas.
The Bieliauskas admitted their guilt in part. As stated in the statement of the court, they purposefully destroyed evidence and changed the testimonies provided during the pre-trial investigation.
The Court also ruled that the three Bieliauskas cousins must jointly compensate the parents of the killed young woman for the material damage of EUR 4510 and the moral damage for each EUR 30 000, and that her sister and fiance should be subjected to moral damage of EUR 15 000.
Breaking news