Coronavirus in Africa: People destroy the Covid-19 test center. PHOTO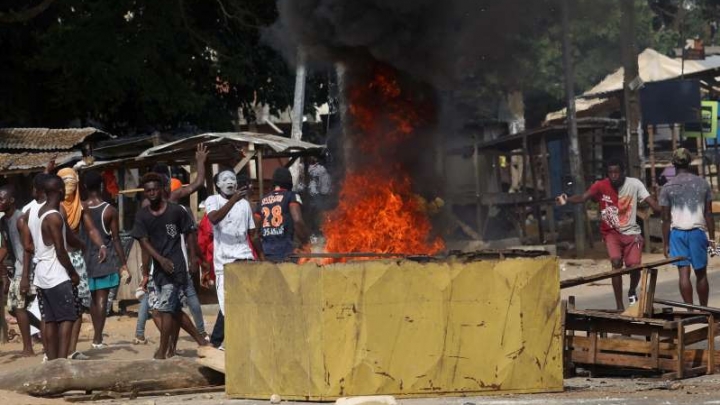 Protesters in Ivory Coast's commercial capital, Abidjan, have destroyed a coronavirus centre that was being built in the district of Yopougon.
The protestors tearing the centre apart with their bare hands. They also smashed and destroyed constructions materials being used to build what would have tested people with suspected coronavirus.
More in photos how people in Abidjan destroy the Covid-19 test center
Residents said it was being built in a crowded residential area, too close to their homes.
The health ministry said the building was never intended as a treatment centre, only as a testing facility.
The hostile response towards the testing centres is reminiscent of attitudes during Ebola outbreaks in West and Central Africa when some people attacked health workers, suspicious that they were bringing the disease to their communities, rather than offering crucial medical care.
Breaking news