COVID-19: Live sex moves online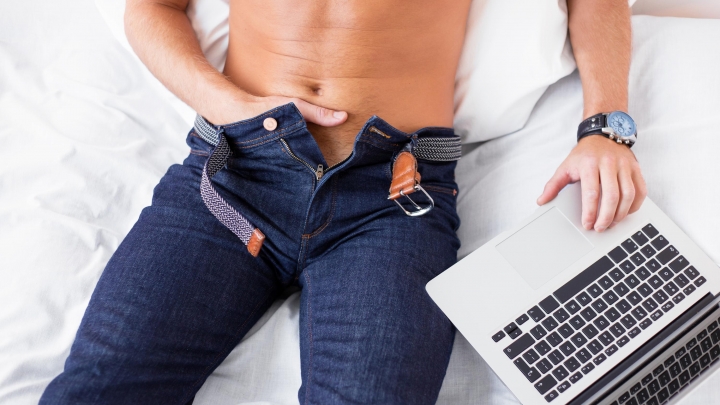 Most sex workers meet customers in person. For them, the coronavirus deprives them of their income. So many girls have switched focus to digital sex since the lockdown came into effect.
Online dominatrix Eva de Vil says: "There's lots of new girls joining the scene right now - offline sex workers moving online to help with finances."
And she has seen a growing appetite from her clients for isolation-themed roleplay "clips" - on-demand videos not filmed live. "It's not so hard for established cam girls like me to adapt to coronavirus. We're used to working online and from home," she adds.
But for many client-facing sex workers moving online is not a simple solution.There is a need to invest in equipment, including tripod, decent lighting, sex toys etc, which can be challenging to acquire during the lockdown. It is much harder to hide one's identity online and video content can be stolen.
Max Bennett, from the Stripchat website, where audiences pay to watch livestreamed sex, says: "Adult performers are moving to livecams, as traditional markets have largely shut down."
US-based livestreaming site Chaturbate has reported a 75% rise in the number of sex workers signing up since the outbreak began - an increase faster than the rate at which audience traffic is rising.
According to the English Collective of Prostitutes, many sex workers are single mothers already made poorer by austerity measures - and the coronavirus is now exacerbating their situation.
Breaking news