Coronavirus: Cute dog delivers wine during lockdown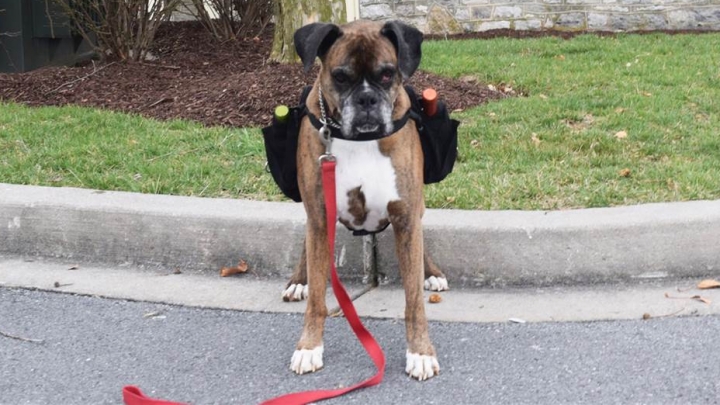 Amid the ongoing coronavirus health crisis, winery in Maryland, USA has found a creative way to allow customers to follow safe social distancing protocols while still permitting them to stock up on the libations they love. A dog called 'Soda Pup' delivers wine to people's doorsteps amid the coronavirus lockdown and is stealing the hearts of residents and everyone else.
Photos with this cute dog who delivers wine during COVID-19 lockdown
"After we could no longer have our guests come into the winery in a social setting, I noticed that Soda was looking a little sad," Stone House owner Lori Yata told TODAY of the 75-pound, 11-year-old brindle boxer.
"You see, every time the door would chime, Soda would jump up to greet whomever was coming in. It was so funny — when a regular guest would come in, their head would swivel over to Soda's bed and he would be acknowledged before the rest of us," she said.
Apparently, Soda Pup has more than taken to the new role, carrying the wine in a horse saddlebag and carefully transporting the bottles to customers for treats.
"When we get the call, I hold up Soda's vest and he hurries on over. Not exaggerating, he really hurries over and stands ready," Ms Yata said.
Customers call ahead of time to secure their wine, and when they arrive at the car park to pick up Soda trots out to the car park for door-to-door delivery.
Breaking news