SINCERELY PHOTO: Little boy looks like Boriss and gets 'corona haircut' to support the Prime Minister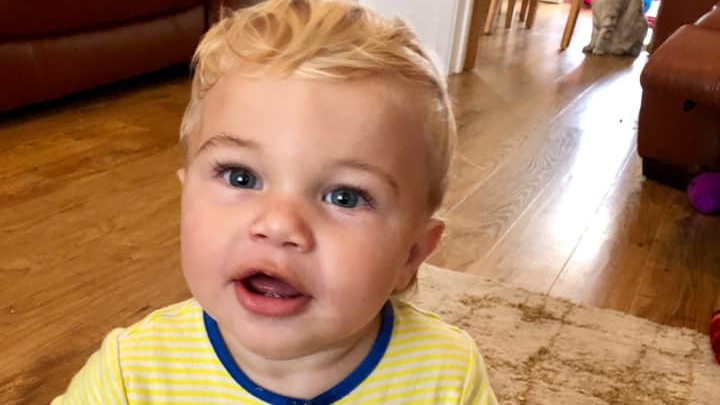 British boy Cash Rudd got his "corona cut" to match the Prime Minister's floppy blond hair as the pair have strikingly similar facial features.
With the Prime Minister currently in hospital, two year old Cash's mum Sarah Rudd (39) decided to share photos of her youngster in support of the politician.
Dressed in a slightly too big suit with his tousled blond hair, little Cash gave his best smoulder to the camera as he impersonated Boris, and the result is adorable.
More photos of "younger Boris" - British boy Cash Rudd
The mum-of-six captioned the photo saying 'We voted Boris, we love Boris, we have a small, spare two-year-old Boris until the real one is back in action!'.
And now little Cash has received a "corona cut" - a close shave all over - to get rid of his trademark locks, in support of the Prime Minister.
Sarah said: "As a show of unity for Boris, Cash and his brother Cruz both had their heads shaved and got matching 'Corona Cuts'!
"Cash has always been compared to Boris - he's got the eyes and the hair so people have made comments before, especially as he's so blonde and it's normally unkempt.
Breaking news