PHOTO. COVID-19: Newborns at Thailand Hospital are given face shields to protect from virus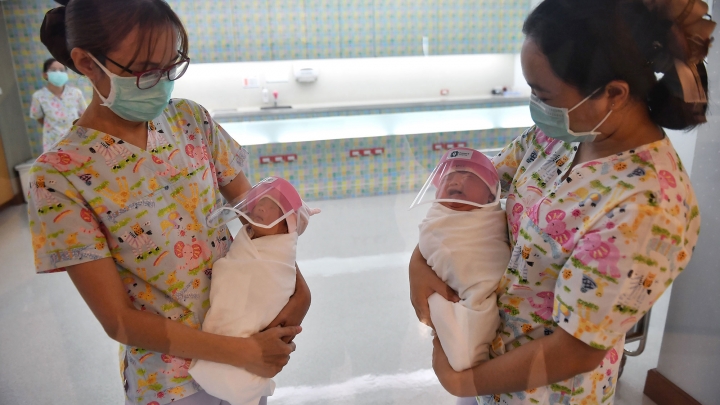 Newborn babies at a hospital in Thailand are being given face shields in an effort to protect them from the coronavirus.
Hospital staff hope the protective coverings will give mothers "peace of mind" about the safety of their children.
Photos taken this week inside the maternity wing at one hospital in Thailand show newborns wearing protective face shields while being held by nurses
However, while the shields will protect babies from sneezes and coughs, they are only to be worn when absolutely necessary, like when the children are taken home from the hospital by their parents, as they could otherwise become unhygienic.
According to the outlet, the masks aren't to be worn all the time as they could become unhygienic for the newborns. Instead, they're for instances where parents have no other options, such as transporting the babies from the hospital to home.
Breaking news