PHOTO GALLERY. How does a tiger who's infected with COVID-19 feel now?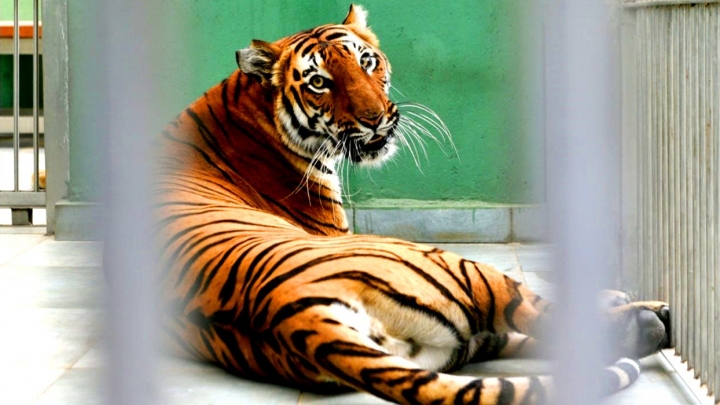 A tiger infected with Covid-19 gets better
Bronx Zoo vet says tiger infected with COVID-19 is showing daily "signs of improvement". Nadia the tiger and the other Bronx Zoo big cats that developed coughs are expected to fully recover from their illnesses.
Nadia, a 4 year old female Malayan tiger, was tested by the USDA's National Veterinary Services Laboratory after she — along with six other cats at the zoo — developed a dry cough.
While it is currently unclear who spread the infection to Nadia, veterinarian Paul Calle says the zoo "is sure it is a person" who spread COVID-19 to the big cat.
Photo gallery: Bronx Zoo tiger infected with Covid-19
The news led many zoos to reevaluate their approach to coronavirus protection for their big cats and other animals, and to a renewed interest in how COVID-19 affects domestic felines.
While Nadia did test positive for COVID-19, there is no evidence the tiger is capable of spreading the infection to humans.
Breaking news