This year's biggest loss in sports - the latest news about Kobe`s Bryant and his daughter's death
Photos: Always loving husband, loving father of His daughters, basketball legend – Kobe Bryant.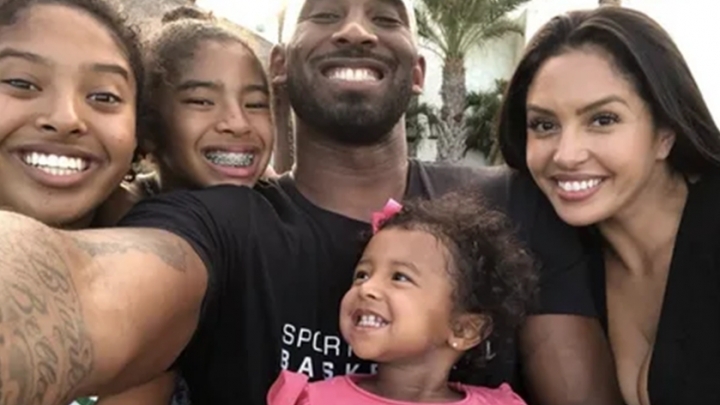 Family members of four passengers killed in a helicopter crash with Kobe Bryant and his daughter have joined the NBA star's widow in filing wrongful death lawsuits against the companies that owned and operated the aircraft.
The suits on behalf of three members of one family, and a woman who helped coach Bryant's 13-year-old daughter in basketball, were filed electronically in Los Angeles Superior Court.
Photos: Always loving husband, loving father of His daughters, basketball legend – Kobe Bryant

The pair of lawsuits comes about two months after Bryant's widow, Vanessa, the mother of Gianna, also sued Island Express Helicopters Inc., which operated the Sikorsky, and its owner, Island Express Holding Corp.
By the way Kobe and Vanessa Bryant had a pact that they would never fly in a helicopter together. Kobe Bryant enjoyed flying on helicopters to escape L.A. traffic.
Meanwhile Bryant's tragic death has brought up a lot of questions about the safety of helicopters, and some fans might be shocked to know that Bryant himself already might have seen this coming. In fact, because Bryant knew that they could be dangerous, he had a pact with his wife, Vanessa Bryant, when it comes to riding helicopters.
In parallel while the world is in self - isolation and continue mourn for NBA star Kobe Bryant, Kobe's widow Vanessa Bryant praised her late husband, who was killed in a helicopter crash alongside their 13 year old daughter Gianna on January 26, on Instagram after his sports fantasy novel became a New York Times Best Seller.
"5 championships. 5 NYT bestsellers. The Mamba strikes again." Vanessa, 37, captioned an Instagram photo of the book.
Season One is the second book of the late NBA star's series The Wizenard Series. Kobe collaborated on the project with author Wesley King.
Vanessa shared that Kobe "would have been so proud to see his work continuing on with The #Wizenard Series: Season One." "Thank you for supporting his legacy!!!!!" Vanessa added. Vanessa previously celebrated the release of the book on March 31, writing on Instagram, "Welcome back to Dren!"

Breaking news