They were so young, beautiful and talented. Four grievous teens suicides during COVID-19 self-isolation. IN BRIGHT MEMORY PHOTO GALLERY
Shocking in lockdown: begins a wave of teens suicides. MEMORIAL PHOTO GALLERY.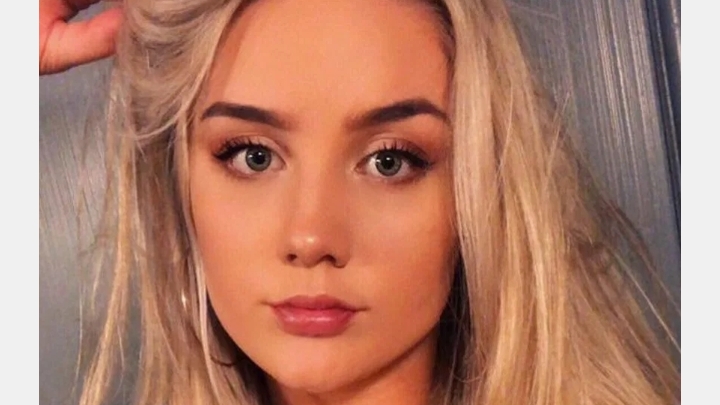 During the last time media reported an increasing number of tragic cases about teens suicide, which begins in isolation and starts as depression.
A talented teenage girl committed suicide because the idea of ​​three months in prison sounded like "300 years," said her broken-hearted family. The bereaved parents of Beth Palmer, 17, spoke of their tragic loss to warn other parents that their children will face dark days in these uncertain times. Beth Palmer, described as a "wonderful girl" who had "the world at her feet", died after becoming obsessed with the current crackdown, fearing it would never end.
Beth was studying to be a singer, was found dead at her home in Sale, Greater Manchester, just days after the coronavirus lockdown in the UK took effect.
Her "devastated" family says there was no indication that she had mental health issues, other than that she had expressed sadness and frustration at not being able to see friends or go to college.
Since her death, Beth's, a recent song recording on her Instagram page has received over 50,000 likes. The family says they are very comforted to know that their musical legacy will continue.
Photo: Beth Palmer, 17-year-old. R.I.P.

Emily Owen, 19, from Kings Lynn, Norfolk - a "BEAUTIFUL" teen who feared being isolated with coronavirus tragically died after attempting to take her own life.
Tributes have now been paid to "funny and charming" Emily Owen, who died in hospital after a suicide attempt. The young waitress was said to have been unable to cope "with her world closing in, plans being cancelled and being stuck inside.
Emily had warned loved ones days before the tragedy: "More people will die from suicide during this than the virus itself".

Her family said the teen was concerned about coronavirus and the "mental health impacts of isolation".
Photo: Emily Owen, 19-year-old. R.I.P.
Jo'Vianni Smith,15, of Stockton, was found dead inside her home after she hanged herself. She killed herself after she reportedly struggled to cope with the state's stay-at-home orders amid the coronavirus outbreak.
A coach at Jo'Vianni's school, Bear Creek High School, told Recordnet that 'the cause of death reportedly was due to the stresses and pressures from coping with the self-isolation caused by the COVID-19 pandemic.'
Her mother, Danielle Hunt, is devastated.

Photo: Jo'Vianni Smith, 15-year-old. R.I.P.
Wales schoolboy Kian Southway, 15, takes own life after 'feeling isolated from world in coronavirus lockdown.
The mum of a teen thought to have taken his own life during the lockdown in the UK has urged families to tell their kids "it's okay not to be okay".
Talented 15-year-old kickboxer Kian Southway died at his home in Wales days after the start of the government's coronavirus pandemic lockdown.
The schoolboy was known by family and friends as a "polite" teenager who thought of everyone, and an "incredible" older brother to sister Darcey.
But his parents have told how they think he felt 'isolated from the world' due to the Covid-19 lockdown.
His parents Jolene and Julian have told how despite having a "love for life", young Kian's mood changed in the space of a few days.
Photo: Kian Southway, 15-year-old. R.I.P.
Breaking news