Photo gallery: Homeless migrants in India. Why beware of immigrants in India now?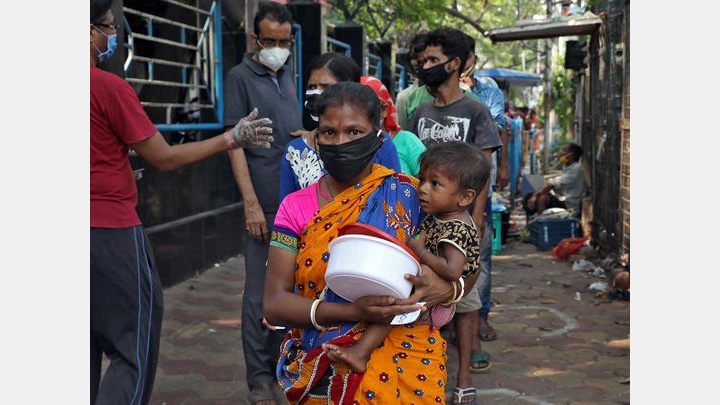 Millions of desperate Indian migrant workers are trapped far away from home with no jobs or money.Migrant workers gathered near a railway station in Mumbai city.
There had been rumours of train services restarting, and the workers had gathered defying rules of social distancing, putting themselves and others at risk.
They demanded that authorities arrange transport to send them back to their hometowns and villages so they could be with their families. The police, instead, used sticks to disperse them.
Around the same time, in the western state of Gujarat, hundreds of textile workers protested in Surat city, demanding passage home.
Photo gallery: Homeless migrants in India
Also there was outrage in the capital, Delhi, when several hundred migrants were discovered living under a bridge along the Yamuna river. The river here resembles a sewer and the bank is strewn with rubbish.
The men were unwashed and said they had not eaten in three days, since the government shelter they lived in was burned down. They have now been moved to new shelters.
The incidents have shone a spotlight the plight of millions of poor Indians who migrate from villages to cities in search of livelihood - and how the lockdown has left them stranded far away from home, with no jobs or money.
Whether living in shelters, sleeping on footpaths or under flyovers, the migrants are restless and are waiting for restrictions to be eased so they can go home.
Migrants who are out of work and money, hungry and homeless can start committing various crimes.
Breaking news