Be alert! New symptoms of the coronavirus are attacking children
Children have been diagnosed with hitherto unknown symptoms of COVID-19.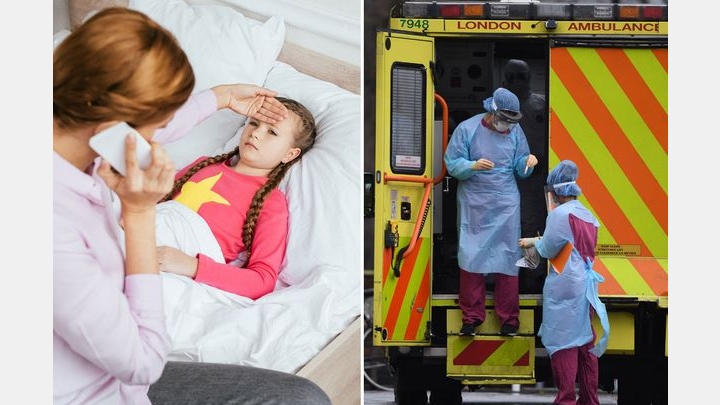 Doctors have been sent an urgent alert warning of a rise in kids admitted to intensive care with a coronavirus-related condition.
An apparent spike in cases of youngsters suffering with an "inflammatory syndrome" has been recorded in the last few weeks.
Doctors say the syndrome is similar to toxic shock syndrome and Kawasaki disease, which can cause redness of the tongue. The symptoms of the mysterious condition include rashes.
The syndrome has the characteristics of serious Covid-19, while abdominal pain and gastrointestinal symptoms, like vomiting and diarrhoea have also been seen by doctors.
Medics warned the cases have features of toxic shock syndrome and atypical Kawasaki Disease, an inflammatory condition that attacks blood vessels and the heart.
Photo: Doctors are worried, that children may spread Covid-19
These conditions can cause harmful internal swelling, fever and breathing problems - which are all also the main symptoms of coronavirus.
In the alert, sent to GPs in North London, health chiefs said: "There is growing concern that a [Covid-19] related inflammatory syndrome is emerging in children in the UK.
"Over the last three weeks, there has been an apparent rise in the number of children of all ages presenting with a multi-system inflammatory state requiring intensive care across London and also in other regions of the UK."
It's unclear whether the mysterious syndrome is slow to develop or is so rare that it has only become apparent during the peak of the epidemic in the UK.
So far, the number of children affected has been small - and mostly in London - but senior paediatricians are concerned. For that reason, experts have warned that children may be "super-spreaders" of the virus.
Breaking news