PHOTO GALLERY: Mother's Day amid the coronavirus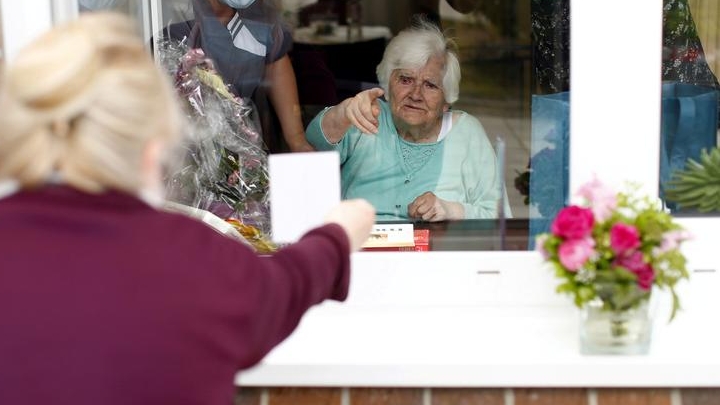 Video calls, visits through windows and social distancing marked Mother's Day celebrations around the world.
This Mother's Day it's easy to see what the pandemic has taken. It's harder to spot the gift it offers, because we have to cut through the exhaustion, the tantrums, the sibling battles and the homeschooling to receive it.
A lot of families are together because of pandemic – kids returned from other countries and people mostly spends their time at home. But at the same time there is a lot of people who can't meet their loved ones and were not able to meet face to face with their mothers on Mother's day.
We offer photo gallery how people met on Mother's day during pandemic
Virtual hugs, curbside brunch pickup, drive-up photo booths is this year's reality.
Breaking news