Pandemic madness! A football player strangled his son for 15 minutes with a pillow
Photo of father-murderer who killed his five-year-old son.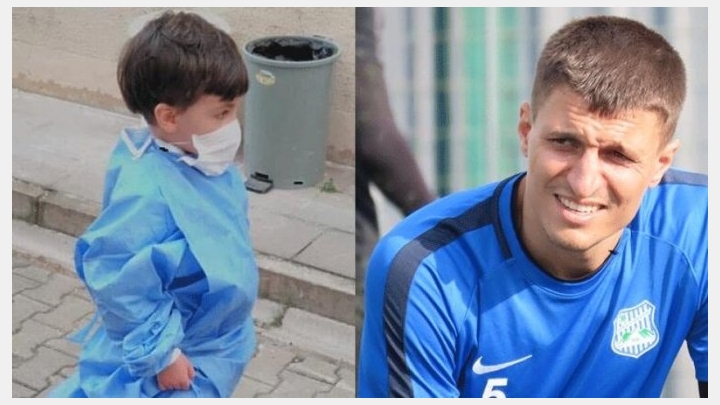 A huge tragedy rocked Turkish football after Defender of the Turkish club "Gaziantep Yildirim" Jeffer Toktash, 32, admitted to killing his five year old son Kasim, who was hospitalized with suspected coronavirus.
The footballer visited the child in the hospital, after which he was found dead, and the doctors decided that the death was caused by complications due to the coronavirus. As is known, with this virus, death occurs after respiratory difficulties, and therefore doctors have no doubt that this is the reason why the child died.
Eleven days later, the footballer himself confessed to the police that he had killed his son by strangling him with a pillow.
Photo of father-murderer who killed his five-year-old son
"I sniffed him for 15 minutes. He was trying to get out, but I held the pillow until he died," said Jeffher, who explained his actions with a nervous breakdown and added that he had never loved his son. "I Never liked the younger son, even when he was born. Don't know why, just didn't like it," said the player. He added that he is not suffering from mental illness.
Toktash has been arrested and is awaiting trial, after which he could be sentenced to life in prison under Turkish law.
Toktash has a wife and another child – elder son.
Breaking news