Hot summer comes! Playboy russian models make guys sit in lockdown at the PC screen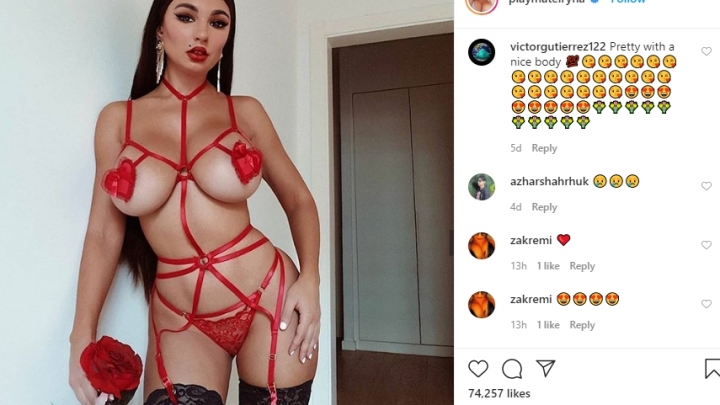 Russian girl Iryna Ivanova, who has over 5.7 million Instagram followers, has posted a little treat for her fans. Irina with 30GG boobs asks fans to isolate with her in jaw-dropping snap.
A Playboy model who earns a whopping £800,000 a year from selling raunchy pictures has shared quite the treat on Instagram. The model not only poses in sexy pictures, the beauty talks one-on-one to fans and rates thousands of nudes from eager guys.
Spicy photos of lockdown Playboy models

Now to kill time during the coronavirus lockdown, Iryna is doing what she does best – by flaunting her gorgeous body. The Playboy model stood in what appears to be a shower wearing a wet top that reads "do my nipples often you?" on the front.
Dark hair sexy Iryna was clearly trying to tease fans when her caption said: "Wanna isolate with me? LINK IN BIO and you can."
Other blondie gorgeous Playboy model Daniella Chavez, 34, from Chile has shared a stunning series of images flaunting her famous assets during the COVID-19 lockdown.
She plays games with her fans. In one post, the Playboy star joked: "Selfie number 2,000 in quarantine. Stay at home!"
But how to make young Chileans and residents of other countries remain in four walls? Danielle announced that she would undress several times a day and publish nude photos on Instagram story, where they will disappear in a few hours. The "Danielle Method" works: many fans write to her that they try not to go far from home or Internet coverage, and at the same time are waiting for her hot shots.
Breaking news