Photo: Maid's life in India. The coronavirus left millions of workers out of work
India's wealthy layer is beginning to lack the presence of maids. The rich are waiting for hers to return.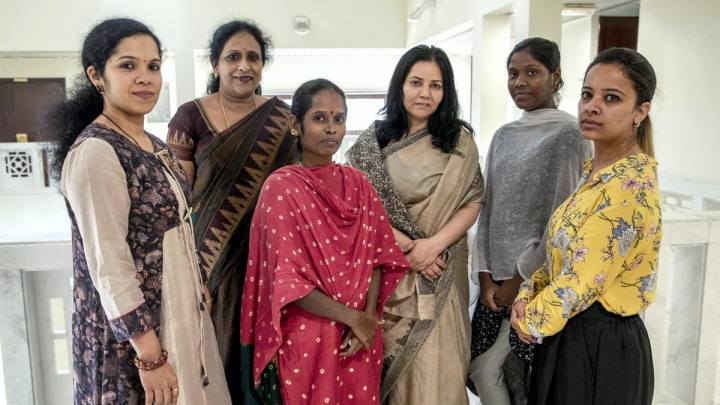 At the weekend, India extended the nationwide coronavirus lockdown by another fortnight, but said that domestic helpers can now return to work. The decision has had millions of middle-class homes debating a key question - to let the workers in or not?
According to official estimates, more than four million people are employed as domestic helpers, often for very little money, in middle-class and affluent Indian homes. Unofficial estimates put that number at a whopping 50 million. Two-thirds of these workers are women.
The relationship between the maid and the "mistress/master" is one of interdependence - extreme poverty compels unskilled slum-dwellers and rural poor to seek employment as domestic help as a way of earning a living and for the middle-class, it provides cheap labour that keeps their homes running smoothly.
Photo: Maid's life in India. The coronavirus left millions of workers out of work
But for the past six weeks, millions of middle-class homes have had to manage without their maids, cooks, nannies, nurses, drivers and gardeners as India imposed a strict nationwide lockdown to arrest the spread of the coronavirus.
To begin with most accepted the restrictions, thinking it was just for three weeks. Some Bollywood stars even posted Instagram videos of themselves, cooking and cleaning and doing the dishes.
But with the lockdown extended twice already, and the idea sinking in that this is going to be a long haul, middle-class India has begun to miss the maids.
Ms Gupta Jain says when refuse collectors and vegetable vendors are allowed to come in, why are maids and drivers being penalised?
"You give them masks and hand sanitisers and a set of clothing that they can wear when in your home. You take all the precautions. But it's time to let them back in."
Breaking news