COVID-19: The provocative nude photo project
They leave mask on the top or nothing…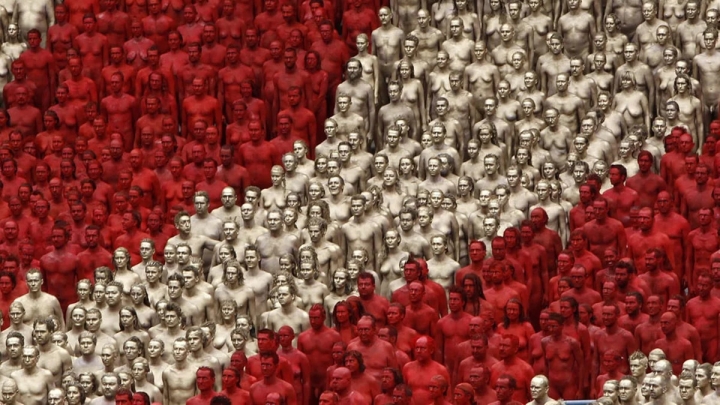 "We're free thinkers — online bohemians," considers a New York-based photographer Spencer Tunick.
He has been having people pose nude on video conferences for his new project "Stay Apart Together". Mass nudes photographer organizes naked shoots on video chat with mask-wearing volunteers from all over the world posing in their homes during pandemic lockdowns.
Tunick is known for photographing large crowds, with his shoot in Mexico City featuring a record 18 000 nude people.
He makes mass nude photo projects every year, this year was no exception. So he uses video conferences amid the coronavirus pandemic.
Spencer`s Tunic`s most scandalous works and a pandemic photo project
The provocative project features screenshots of people around the world striking coordinated poses from their respective homes. In just few of weeks, Tunick has photographed people from all over the globe, including Lebanon, Thailand, Mexico, and France.
His video conferencing service limits group calls to 50 people, including himself, meaning he can only feature up to 49 participants at a time in his photos. The artist told what he plans to produce a 98 person diptych while using two screens at once.
Breaking news