PHOTO/VIDEO. Plane crush during salute to virus responders: Air Force captain dies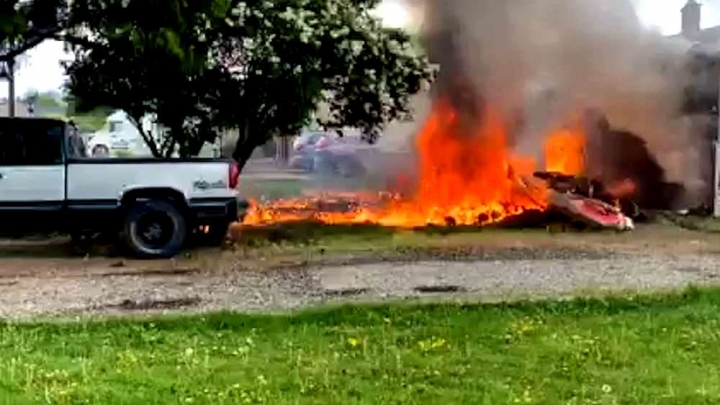 The Canadian Forces Snowbirds' cross-country tour to raise people's spirits during the COVID-19 pandemic turned to tragedy – one of planes crashed in a residential area of Kamloops, B.C., on Sunday. One member has died; another one is seriously injured. What was meant to be a positive event is now a tragedy. The member who died has been identified as captain Jennifer Casey.
GO TO PHOTO GALLERY TO SEE THE CRUSH AND CAPTAIN WHO DIED
Witnesses say the Snowbirds pilot landed with a parachute on the roof of this house in Kamloops, B.C., a few homes away from where the plane crashed. The jet crashed shortly after takeoff and burst into flames in the front yard of a house. One home was significantly damaged by fire, and an injured person was found at another home.
"Canadians look at the Snowbirds as a source of joy and an exhibition of the incredible feats that our people in uniform are capable of," Defence Minister Harjit Sajjan said in a statement Sunday evening. "Operation Inspiration was intended to lift the spirit of Canadians at this difficult time and the Snowbirds accomplished their mission. I know that all Canadians grieve this tragic loss."
Breaking news