They both cried when they finally met each other, thanks to the invention of clever grandson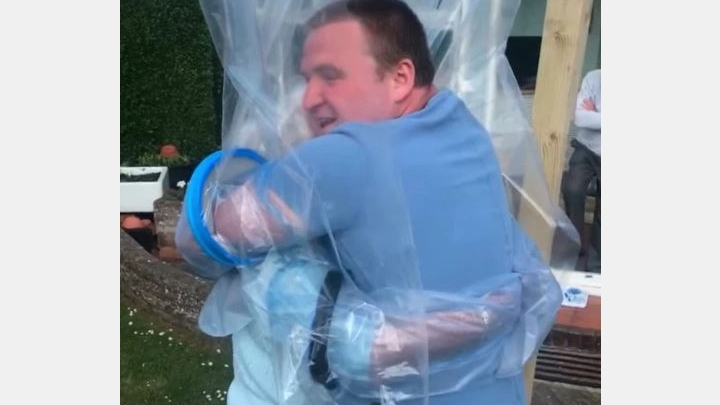 Grandson Antony Cauvin, 29, didn`t see his grandma almost 2 month. They missed each other.
So he constructed the £70 device from a shower curtain and four sleeves used to protect plaster casts from getting wet. With the help of the new invention, he was able to hug his grandmother
His wife Miriam, 27, filmed the touching moment and posted the footage online - where it has been viewed a staggering 13m times.
Heartwarming moment, Britain grandma hugs her grandsonfirst time in two month of lockdown
"We have been taking her food and waving at her through the window, but this was the first time I've been able to hug her since lockdown started. His gran was thrilled to be able to hug her grandson again in a completely safe way.
Maybe the family should patent the new invention?
Breaking news