The most delicious dishes and the largest portions in Latvia! Scandal in the Russian press: With St. George's ribbon entry is forbidden
Scandal in the Russian press: the most delicious dishes and the largest portions in Latvia! However, in the restaurant by the sea is not allowed come in to celebrants of May 9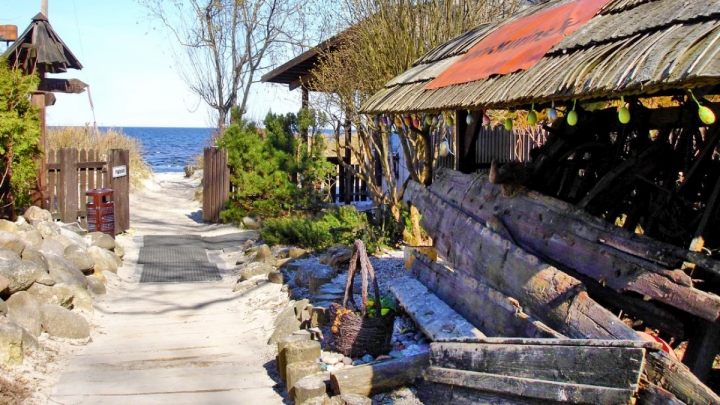 After the scandal in the Jurmala restaurant "Kurins" (Kūriņš), when on May 9, the owner of the institution, a former deputy of the Jurmala local government, Arnis Abelitis refused to let the Russian family in with St. George's ribbons, he decided to explain his position.
"For several days now, my name and our institution "Kurins" have been widely discussed on social networks. In March 2014, armed militarists, wearing uniforms of St. George ribbons, occupied Crimea! A little later, in these clothes, the armed militarists, who again had St. George ribbons, began the war in the Donbass. The war has not ended to this day, and, unfortunately, the citizens of Ukraine are dying!
Nevertheless, it is not clear to me if our top leadership condemns the occupation of Crimea and the war in the Donbass, how is it that a part of the Latvian public can freely wear the symbols of terrorists and aggressors? It is sad that people do not think about the symbolism that they themselves use," commented on the social network Arnis Abelitis.
PHOTOGALLERY: Defender of national ideas Arnis Ābelītis and his restaurant
His actions had both supporters and opponents.
Anyway this cafe has been at the epicenter of scandals before. In the spring of 2017, an attempt was made twice to set the institution on fire - which Arnis Abelitis linked to his political activities. In the summer of that year, Abelitis, who was convicted of illegal construction, decided to lay down his mandate. Abelitis, who was elected to the city council on the joint list of "You, Jurmala" and the New Conservative Party, explained that he was leaving so as not to discredit his colleagues.
Breaking news