Covid - 19 cancels the prestigious Boston Marathon, athletes in shock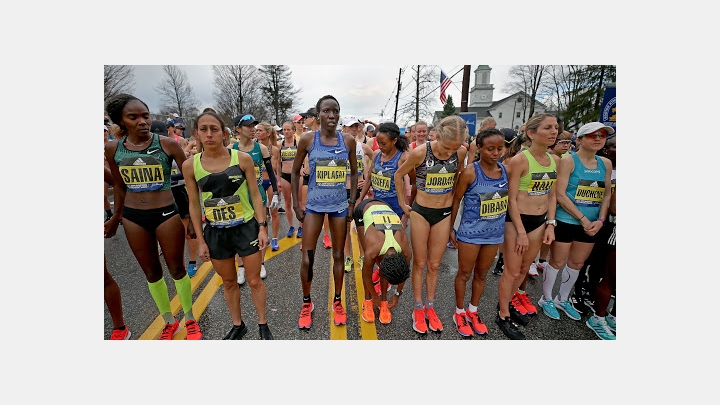 The Boston Marathon was canceled on Thursday for the first time in its 124-year history. The champions will not be determined.
Experts saying mass events remain a clear danger throughout the country as cases of Covid-19 continue to rise, the Boston Athletic Association and Mayor Martin J. Walsh of Boston announced the marathon would not take place in 2020 as a "traditional, one-day event," even as other sports leagues have recently made plans to return to play. Organizers intend to hold a "virtual" marathon, with people running the 26.2 miles remotely.
PHOTO: The Boston Marathon, which gathers thousands of people
The Boston Marathon, originally scheduled for April 20, was initially postponed in March and rescheduled for Sept. 14. But as the severity of the pandemic grew it became clear that September was not realistic for a race that regularly brings hundreds of thousands of people together.
The Boston Marathon has a field of 30,000 runners — the majority of whom qualify for the race by running fast enough to meet a standard for their age group — and a strong elite field that includes many international runners. Hundreds of thousands of fans cheer on the sides and thousands of volunteers ensure a smooth race.
The race, which follows a course from Boston's western suburbs to its downtown, usually takes place on Patriots' Day, a state holiday in Massachusetts celebrating the start of the Revolutionary War. It serves as one of the major civic events for Massachusetts and New England.
Athletes have no choice but to come to terms with the situation this year.
Breaking news