Actor Efremov publicly apologizes to the family in which the driver died due to the actor's fault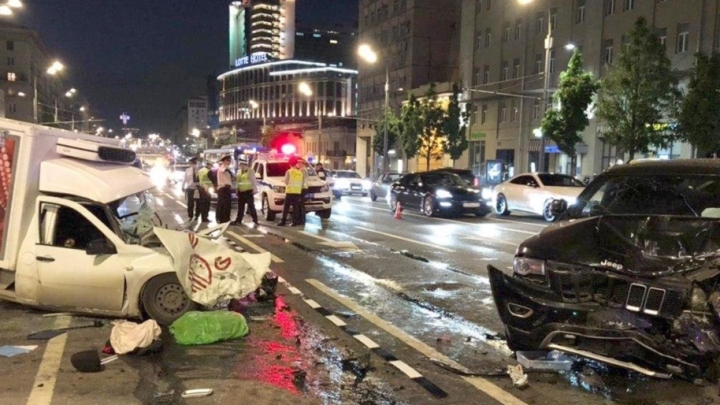 Meritorious Russian actor Mikhail Efremov (Михаил Ефремов) publicly apologized to the relatives of Sergei Zakharov, who died in the accident of his fault, and promised to help them. According to the actor, it is "not an attempt to buy back, but an attempt to atone for guilt".
The circumstances of a high-profile accident in the center of Moscow with the participation of drunk Mikhail Efremov are still discussed not only by journalists, but also by users of social networks.
We remind you that Jefremov drove his SUV on June 8, drove into the opposite lane and crashed the courier van.
57-year-old Sergey Zakharov died several hours later in intensive care.
PHOTO: Tragic accident in the center of Moscow
"Four days have passed since that damned Monday. I did not know what to say, and now I do not know. I do not know how and with what words to ask for forgiveness from the family of Sergei Zakharov. But I still ask, although I know that they will not forgive. Of course, I will help them by all means if they accept them," said Efremov.
The actor added that "it's unforgivable to drive in a drunk." "When an innocent person dies as a result, a good man, my peer, when grief is in his family, I don't understand how to live on," Efremov said.
Meanwhile, experts analyzed the course of the accident, whether the driver of the van had a chance to survive. Was not. The actor's car Jeep Grand Cherokee was much stronger and more modern than the Soviet-made van Lada Granta, which was completely crushed.
The actor is currently awaiting a court ruling.
Breaking news