WHAT SOCIAL DISTANCING? Hundreds of Nike customers cause doorway crush barging into reopened store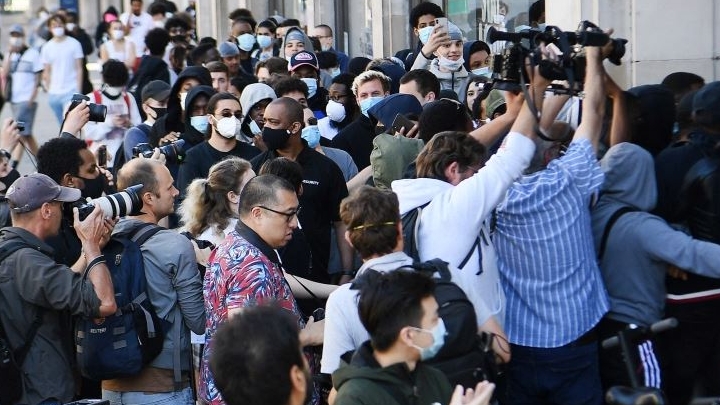 Britain opened a lot of whops on Oxford Street today and it caused congestion – hundreds of Nike and other shop customers bundled into stores ignoring social distancing rules. Meanwhile outside Primark some slept outside or arrived before dawn to be first in.
Around 400 shoppers queued up outside the store ready for when they opened at 10am, before shoving their way to the front to be the first inside - PHOTO GALLERY.
Shops slash prices by up to 70% in bid to offload £15 billion of unsold stock.
Shoppers pushed and shoved each other out of the way to be the first in the store. Security had to step in and limit groups to about 10 entering at one time after people started pushing at the front of the queue.
Nike fans flocked to the store with the promise of Air Jordan trainers not available online - but it appears many were also there to pick up 'click and collect' items bought via the company's website.
Breaking news