A penalty of £ 100 if you don't have a face mask!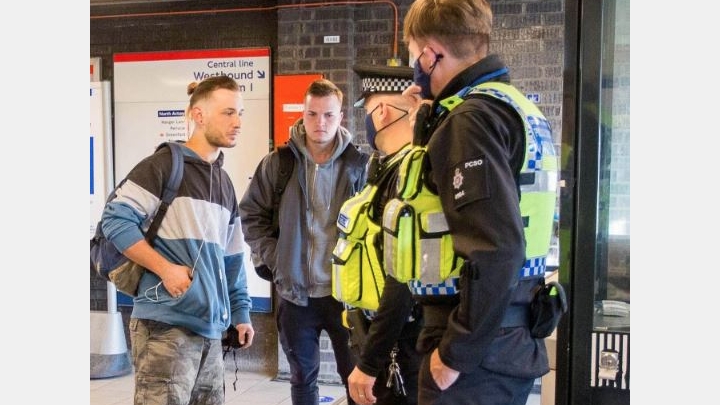 Brits put on the face masks as they got on trains and public spaces to stop the spread of the deadly virus. British Transport Police will have the power to fine rule breakers £100 if they fail to wear the safety precautions.
Items being handed out at many stations to make sure people are following the rules. Transport Secretary Grant Shapps announced that from June 15 it will be mandatory for people to wear face coverings on public transport. This includes on trains, buses, trams, ferries and aircraft.
PHOTO GALLERY: Brits in face masks in public places
Masking the mouth and nose reduces the risk of asymptomatic carriers — people who are infected but showing no symptoms — from passing on the bug. A DIY face-covering can be used — even just a scarf or a thin cloth mask.
Railway staff will also adopt the mask-wearing guidelines.
But the Government has warned that for face coverings to be effective, people must wash their hands before putting them on and taking them off.
Breaking news